Services
---
* Auto Body Work, our body shop facilitates state of the art frame work and guaranteed workmanship. We are dedicated to accommodate the toughest jobs of all.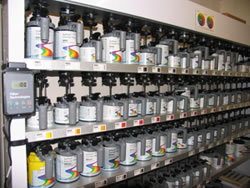 * Car Painting is done in an enclosed area (spray booth) where we abide by AQMD rules and regulations. Our paint warranty is lifetime against peeling or oxidizing.
* Smog Check for those who have no time to run around looking for a place to smog their vehicles we have a star certified smog station that will complete your smog and electronically send results to the DMV. (you can ask for registration service as well for a small extra charge).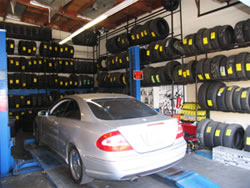 * Tires and Alignment yes we check for the tires and recommend the necessary needs for your vehicle and we also have a variety of used tires.
* AC Services hot summer days are here and you need to cool off we will help you with that and recommend any repairs that need to be done.
* Mufflers you either like it quite or noisy we can help you with that and if you have any issues we can help fix that.
* Car Towing, no matter if you are close or far we can have a tow truck come and pick your car up and bring it to our shop. You do not pay for tow service if you are involved in an accident.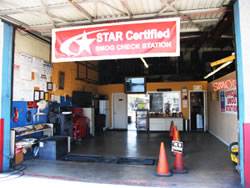 * Rent a Car in matter of minutes our experts will take care of your rental needs and put you in a car of your choice.
* Foreign and Domestic, we love what we do and we do not discriminate, any car that is here gets the best treatment regardless of age, make or model.
* And More, so bring your car to our 15000 square feet facility without hesitation and let us do all the work that you have no time for. Let us take the burden of the car fixing off your shoulders.

We sell cars less than wholesale price!

About Us
---
We Have Been Serving Reseda Since 1975 With Quality Auto Repair, Attention To Detail and Quick Turnaround!



Our estimating staff has over 20 years in meeting your estimating needs.
15000 sq ft Full Auto Repair Shop

---
Social Networks:
Write a review or follow us on the following social networks.
Address:
7100 Reseda Blvd, Reseda CA 91335
Phone:
(818)344-1152
Toll Free:
(888)444-5211
Fax:
(818)344-9592
Website:
www.ResedaAutoCenter.com